A Future Vision and Action Plan for Lache Ward
including some residential parts of Saltney
Background
In April 2022, Consultants put together a document called 'Lache Vision and Masterplan' which was based on consultation with over 500 people and organisations that work in the ward of Lache. The document made a number of recommendations for potential projects, ranged from environmental improvements, new developments, re-purposing of sites should they become vacant, to Highway improvements to make it safer to walk or cycle and improve how the area looks.
The Council sought feedback on these ideas over the following months and in October 2022 held the first of a series of proposed public meetings to share the findings of this review. The aim was to have a refined short-list of deliverable projects to take forward which best reflect the priorities of local residents and will make a real difference to the lives and appearance of Lache ward.
This identified an 'emerging way forward' which would prioritise 4 projects in the ward:
The Baccies/LAPA Field –– proposal to improve this area for wildlife and residents to enjoy. This will not include building new housing on the site.
Community Centre – refurbishment of the existing building to improve facilities (not new build with upper floor apartments)
Sycamore Drive Park – focus on new children's play equipment
Traffic/road improvements on Hawthorn Road, Poplar Road and Cliveden Road – understanding options to better manage traffic, making it safer to walk or cycle, and improving the way the area looks and feels
In addition to these projects, one additional site – known as 'The Sidings' in Saltney which was previously proposed for development (as the western relief road but is no longer required for this reason) could be considered for a range of future uses – from retirement or mixed market/social housing, allotments, small business units or a green corridor or left as current (a 'no-nothing' scenario). While new development might not be everyone's choice, the need for need for housing – particularly for single/ older people was identified in consultation.
The biodiversity assessment is now completed and the final report will be shared with residents at a November 2023 meeting.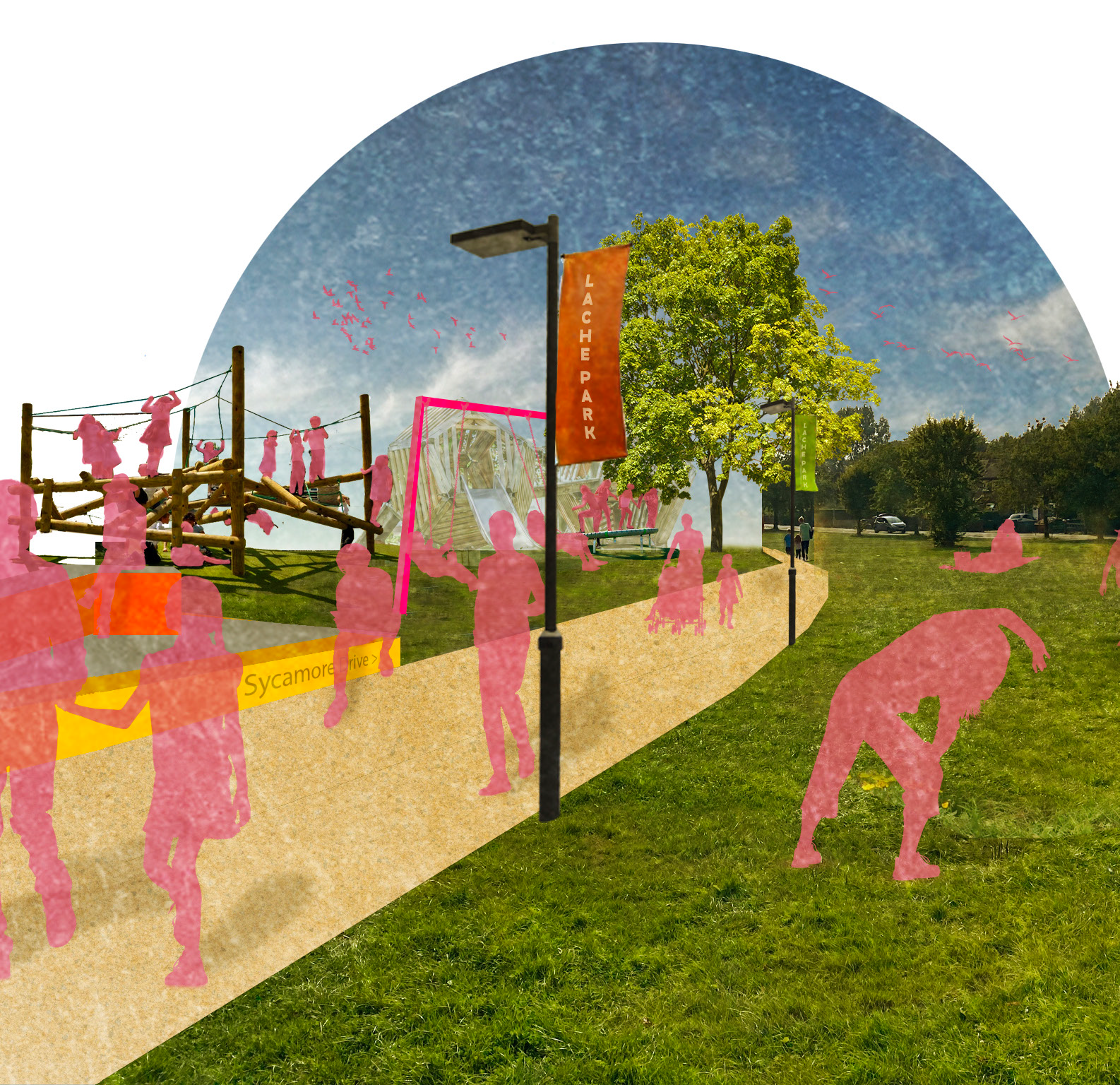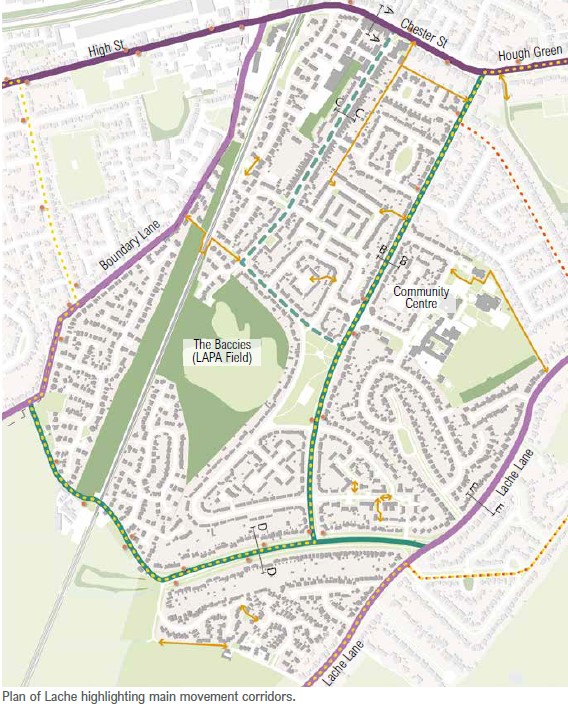 What is happening now?
Since October 2022, we have started to work on the four priority projects and have reformed the steering group who will oversee delivery, giving greater representation to local residents and ensuring that the their voice is central to shaping each project's development. All that we asked is that they are willing to work together to help improve Lache ward, helping shape emerging projects and help communicate progress across your neighbourhood.
We continue to host a series of public meetings to seek feedback and listen to local residents – and are also keen to hear feedback on specific projects as they develop.
Share your thoughts on the future of The Venue / Lache Community Centre
The results of the completed surveys can be found here:
Get involved
It is not too late to share your views on the four priority projects. We continue to welcome all feedback including putting forward new ideas on what you think will benefit your household and the wider area.
We have established four task groups, one for each of the priority projects:
Lache Park / Sycamore Park
Community Centre
The Backies – Country Park
Traffic Road Improvements
If you would like to be involved in any of these please provide us with suitable contact details and confirmation that you would like to receive updates. The information will be stored and retained for use under GDPR regulations and will not be shared or used for other purposes, other than for correspondence in regard to Lache ward.