Chester Growth Partnership
Chester Growth Partnership along with key partners will deliver a programme of improvements in Chester as part of the One City Plan, the 15 year strategy which guides the future economic regeneration of Chester.
The aim of the plan is to create a reinvigorated city centre, making it a distinctive and desirable place in which to live, invest, do business, visit and study.
The Chester Growth Partnership Board oversee the progress of One City Plan projects to ensure opportunities for economic growth are maximised for Chester and the wider sub region.
Latest News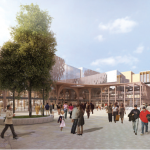 Chester Business Leaders endorse first phase of Northgate development – 20th December 2018
Latest News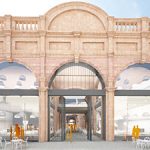 Private Sector backing for Chester Northgate Phase 1 – 2nd November 2018
BLOGS
NEW: Female Sufferage Blog
Eat, drink and be merry: Chester's foodie revolution
Medieval cellars, an adult crèche and German sausages — now that's how to celebrate Christmas in Chester
Could the future of Chester be more Blade Runner than black and white?