The Chester Growth Partnership Board promotes investment in and development of Chester to deliver sustainable growth in line with the aims and ambitions set out in the One City Plan. As such Chester Growth Partnership acts as a bridge between the public and the private sector to drive forward the economic development and regeneration of Chester.
The board meets on a bi-monthly basis to discuss the progress of the business plan objectives and to receive updates and presentations on projects, as well as updates from other partner organisations regarding key projects that have an impact in Chester.
The board also operates five working groups; Investment, Housing, Dwell, Engage and Infrastructure, which meet outside of board meetings to discuss key priorities to take forward. Download below the Chester Growth Partnership Business Plan 2016 and One City Plan.
The members of the Chester Growth Partnership board span a broad mix of sectors across the city including representatives from Education, Legal Professions and Local Business owners. Take a look below at our Board member biographies.
Peter Carstensen - Chair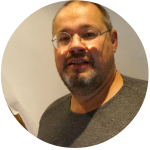 Peter Carstensen has long and deep experience of Corporate Finance and Real Estate both from the legal and the investor perspective, having begun his career as a lawyer in the City of London (Slaughter and May / Freshfields) and subsequently moved into own account investing in both internet based start-ups and early stage ventures and in property (residential & commercial buy-to-let and new-build property development). He specialises in projects requiring a complex mix of corporate finance and business strategic expertise to unlock full value.
He was appointed to the Board of Chester Renaissance in June 2012.
Liz Carnie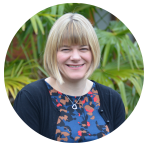 Liz Carnie FCA, Finance Director, Chester Zoo. Chester Zoo is a registered charity and a leading visitor attraction which welcomes over 1.4m visitors a year to its 125 acre site which is home to over 12,000 animals and award winning gardens. Liz has been Finance Director at the Zoo since 2014.
Cllr Ben Powell
Councillor Ben Powell was first elected to Cheshire West and Chester Council in 2011 and served as the Shadow Cabinet Member for Regeneration & Housing, before taking up the Finance & portfolio.  He took a break from the Council at the 2015 local election, when he moved to London and worked in Parliament, before returning to Chester where he was elected to represent the Blacon ward in April 2017.  He has experience of working at all levels of politics, as well as private sector experience in the law and hospitality.
Claire Griffiths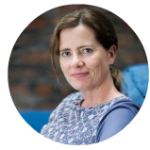 Claire Griffiths is Executive Director of Property for Plus Dane Housing, who she has worked for since 2003. Her current role includes responsibility for developing new housing, asset management, repairs, health and safety, and managing the Group's commercial subsidiary, Three60. Claire has worked in housing and regeneration for over 20 years, is a town planner by trade, graduate of the University of Liverpool, and has previously worked as a housing and regeneration consultant and overseas for a number of years as Programme Manager for Homeless International. Claire is also a Board member of Bolton at Home Housing Association. Raised in Chester and as a former pupil of Upton High School, Claire is passionate about ensuring Chester meets its potential as a vibrant place to live and work.
Will Heath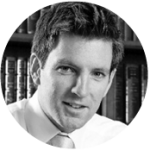 Will studied Land Management at the Royal Agricultural College before joining Strutt & Parker where he specialised in Estate Management before joining the Residential Development Department in Chester.
In 2009 Will joined Redrow where he progressed rapidly in the Group; he was the Managing Director of the NW Division before taking up his current role of Group Development Director.
Will sits on the Executive Board and has overall responsibility for the strategic management of the Group's land bank. Will is also heavily involved in the Group's largest and most complex land acquisitions.
Phil Mayall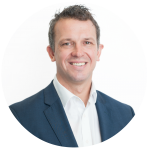 Phil joined Muse Developments in 2006 to assist with the delivery of the company's mixed use regeneration portfolio and was promoted to the role of Development Director in 2011. Previously Phil had worked as a Development Surveyor at Northern Trust.
Since joining Muse, he has delivered over 100,000 sq ft of offices, with a further 200,000sq ft due to commence in 2014.  He also has 3 schemes currently under construction; a 97 residential unit development, a 143 bedroom hotel and a 615 space multi storey car park. He has successfully led two CPOs, gained consent for the largest ever planning application submitted to Salford City Council and recently secured approval for c.500,000 sq ft of offices and 200 residential units for the City Place scheme in Chester.
Phil is a member of the Investment Property Forum and the British Council for Offices, where he was formerly Chair of the Northern Region Next Gen committee.
Katrina Michel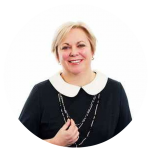 Katrina is the Chief Executive of Marketing Cheshire. She has a strong marketing and business development background. She started her working life in the public sector at the Foreign Office before moving into marketing roles at Ogilvy and Cheetham Bell before taking Cheetham Bell into the WPP group to revive the J Walter Thompson Manchester office. Latterly in her own consultancy roles she has worked on projects for American Express and Unilever.
Fran Burgess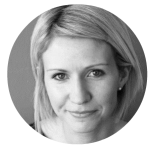 Fran Burgess is a placemaking and strategic communications expert. Fran has historically been involved in the transformation of Chiswick Park in West London and Spinningfields in Manchester.
Fran currently runs her own consultancy, writing strategic community frameworks for Property Developers and creating and executing communications plans for property related industries.
Cllr Brian Crowe

Born in Chester, went to the King's School after which had a short spell with the Parachute Regiment before taking on the family farm in Mollington from which I retired in 2010. An enthusiastic Parish Councillor for more than 30 years and a District Councillor for the last 23 years. Lord Mayor of the City in 2002 and Chairman of the Authority in 2008. Lead Member on the Fire Authority for CWaC for some years as well as the Council's Lead Member on the joint Cheshire Pension Fund during that period.
Interests include a growing family, the Conservative Association, keeping bees, with a boat on the Dee and in Abersoch, American Fighter Aircraft and a life long love of Liverpool Football Club.
Andy Foster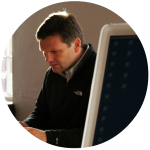 Andy studied Civil Engineering at the University of Leeds and Architecture at the University of Liverpool.
Given this background, the majority of Andy's career has been spent working at the interface between architecture and engineering and he has been involved in the design of many high profile, complex buildings incorporating significant levels of technical innovation.
Prior to setting up in practice, Andy worked for the internationally renowned firm of Ove Arup & Partners for fifteen years, rising to the position of director and leading numerous multi-disciplinary building design teams.

Since 2004 Andy has been committed to establishing Andy Foster Architects as a local practice with a reputation for it's talented teams and strong design credentials.

Andy has taught and lectured widely and he is currently a member of the MADE Design Review Panel.
Phil Harris

Phil Harris is the Executive Director of the Business Research Institute at the University of Chester. He was Dean of Business School from 2009-2014 and holds the Westminster Chair of Marketing and Public Affairs at the University of Chester. He is a past Chairman of the Marketing Council (UK) PLC, Board member of the Chartered Institute of Marketing, Professor of Marketing  at  the  University  of Otago, New Zealand  and Founding Director  of the Centre  for Corporate and Public Affairs and Reader at Manchester Metropolitan University. Prior to becoming an academic he held positions  in the international chemical and food industries  with  ICI and  RHM in the  UK in Birkenhead, London, Manchester and Runcorn and for EVC International in Brussels. Phil left school at 16 and his first job was as an office boy working for Radio Luxemburg  (UK) Ltd (208) in London and Luxembourg in the burgeoning rock music and pop radio business.  He has been a fan of progressive and heavy rock ever since.
Chris Matheson MP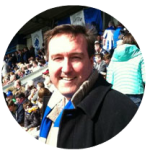 I'm Chris Matheson, Labour's MP for the City of Chester. I grew up in rural Cheshire and now I live in Hoole with my family. I am married to Katherine and I have two daughters, both at schools in Chester. I have a degree from the London School of Economics and previously I worked as a manager in the electricity industry. In my former role for the Unite trade union, I worked with some of the best known employers in Cheshire to secure jobs and win investment for the Chester area.
Chester used to be a prosperous city. Now too many of us are not even comfortable. Families are feeling insecure, they worry about the future, about paying the rent or the mortgage; about whether they can afford to fill the car up, or go on a family holiday. While big businesses are writing their own tax bills or even paying no tax at all, Chester's small businesses are struggling to access finance from banks and working hard just to keep afloat in an economy flattened by George Osborne and his double dip recession. I will promote Chester's businesses, I will work with our business community to attract investment and I will fight for real, skilled and secure jobs in our city. Chester is a great place to live and I will work hard for everyone here to bring prosperity and security, opportunity and optimism back to our city.
Sally Pilott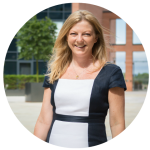 Sally Pilott is a commercial real estate solicitor at DTM Legal LLP in Chester specialising in commercial property sales and acquisitions, development work, general property management, Landlord and tenant, and portfolio management.  DTM is a niche commercial law firm specialising in all aspects of legal advice that a business requires – Employment, Commercial Property, Commercial Litigation, Insolvency, Corporate and Commercial.  DTM opened its office in Chester in 2008 and is currently building a full service team in the Liverpool office which opened in the Plaza in 2013.  DTM seek to build long-lasting, proactive and collaborative relationships with their clients and combine commercial acumen, passion and a can-do approach to deliver excellent legal services entirely focused on results.