The Chester Growth Partnership Board promotes investment in and development of Chester to deliver sustainable growth in line with the aims and ambitions set out in the One City Plan. As such Chester Growth Partnership acts as a bridge between the public and the private sector to drive forward the economic development and regeneration of Chester.
The members of the Chester Growth Partnership board span a broad mix of sectors across the city and you can take a look below at our Board member biographies.
Peter Carstensen - Chair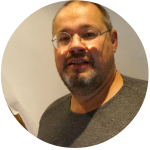 Peter Carstensen has long and deep experience of Corporate Finance and Real Estate both from the legal and the investor perspective, having begun his career as a lawyer in the City of London (Slaughter and May / Freshfields) and subsequently moved into own account investing in both internet based start-ups and early stage ventures and in property (residential & commercial buy-to-let and new-build property development). He specialises in projects requiring a complex mix of corporate finance and business strategic expertise to unlock full value.
He was appointed to the Board of Chester Renaissance in June 2012.
Chris Matheson MP - City of Chester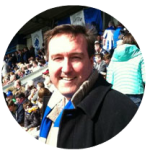 I'm Chris Matheson, Labour's MP for the City of Chester. I grew up in rural Cheshire and now I live in Hoole with my family. I am married to Katherine and I have two daughters, both at schools in Chester. I have a degree from the London School of Economics and previously I worked as a manager in the electricity industry. In my former role for the Unite trade union, I worked with some of the best known employers in Cheshire to secure jobs and win investment for the Chester area.
Chester used to be a prosperous city. Now too many of us are not even comfortable. Families are feeling insecure, they worry about the future, about paying the rent or the mortgage; about whether they can afford to fill the car up, or go on a family holiday. While big businesses are writing their own tax bills or even paying no tax at all, Chester's small businesses are struggling to access finance from banks and working hard just to keep afloat in an economy flattened by George Osborne and his double dip recession. I will promote Chester's businesses, I will work with our business community to attract investment and I will fight for real, skilled and secure jobs in our city. Chester is a great place to live and I will work hard for everyone here to bring prosperity and security, opportunity and optimism back to our city.
Cllr Adam Langan - Cheshire West and Chester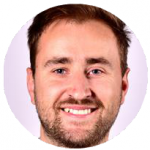 I am a newly elected Councillor for Newton and Hoole, I am the youngest councillor in CWAC and work for a young person's charity. I am a Cestrian and am passionate about the future of our city. I want to see independents thrive and see a different innovative approach to the high street. 
Andrew Lewis - Cheshire West and Chester Council
Harry Bolton - CBRE Ltd
Richard Grove - The Chester Grosvenor
Nicholas Dobbs - Grosvenor Estates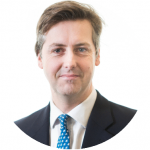 Nicholas Dobbs is Head of Family Office at the Grosvenor Estate and is responsible for the stewardship of the rural estates.  He chairs the Rural Estates' Committees – which provide focused support to each estate – and sits on the Family Office Board, which develops policies and proposals for consideration by the Trustees.
Carl Critchlow - CH1 Chester BID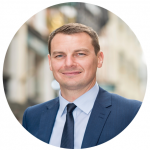 Carl Critchlow is Manager of CH1ChesterBID, the Business Improvement District (BID) for Chester City Centre.  CH1ChesterBIDs represents the interests of nearly 500 City Centre Businesses and works to ensure Chester remains the destination of choice for both businesses and consumers alike.  Taking over at CH1ChesterBID in 2016, Carl successfully steered the BID through a renewal process in 2019 securing a second five year term.  Carl previously worked in both local and national government before moving to the private sector to focus on Business Improvement District development.
Mike Hogg - Chester Residents Association Group
Andy Foster - Raise Architects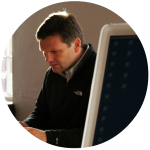 Andy studied Civil Engineering at the University of Leeds and Architecture at the University of Liverpool.
Given this background, the majority of Andy's career has been spent working at the interface between architecture and engineering and he has been involved in the design of many high profile, complex buildings incorporating significant levels of technical innovation.
Prior to setting up in practice, Andy worked for the internationally renowned firm of Ove Arup & Partners for fifteen years, rising to the position of director and leading numerous multi-disciplinary building design teams.

Since 2004 Andy has been committed to establishing Andy Foster Architects as a local practice with a reputation for it's talented teams and strong design credentials.

Andy has taught and lectured widely and he is currently a member of the MADE Design Review Panel.
Phil Harris - University of Chester

Phil Harris is the Executive Director of the Business Research Institute at the University of Chester. He was Dean of Business School from 2009-2014 and holds the Westminster Chair of Marketing and Public Affairs at the University of Chester. He is a past Chairman of the Marketing Council (UK) PLC, Board member of the Chartered Institute of Marketing, Professor of Marketing  at  the  University  of Otago, New Zealand  and Founding Director  of the Centre  for Corporate and Public Affairs and Reader at Manchester Metropolitan University. Prior to becoming an academic he held positions  in the international chemical and food industries  with  ICI and  RHM in the  UK in Birkenhead, London, Manchester and Runcorn and for EVC International in Brussels. Phil left school at 16 and his first job was as an office boy working for Radio Luxemburg  (UK) Ltd (208) in London and Luxembourg in the burgeoning rock music and pop radio business.  He has been a fan of progressive and heavy rock ever since.
Cllr Stuart Parker - Cheshire West and Chester
Katrina Kerr - CH1 Chester BID
Dr Tim Stratford - Chester Cathedral
Andrew Bentley - Storyhouse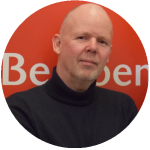 Andrew is the founder & CEO of Storyhouse, the organisation that runs a community-focussed theatre, library and cinema hub in Chester, now one of the country's most successful and accessible cultural centres, with over 1m customer visits per year. Storyhouse is a pioneering cultural and theatre producer, yet most of the work in its building is community-generated, including over 2,000 sessions targeted at marginalised communities. Andrew was previously Director of Liverpool's Philharmonic Hall. In the private sector, again in Liverpool, he founded a successful marketing agency before going on to found and build the city's celebrated Hope Street Hotel and The London Carriage Works restaurant.
Peter Cocker - Chester Civic Trust
Andy Farrall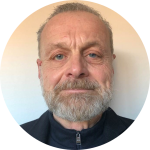 Andy joined Marketing Cheshire as interim CEO in December 2019. However, he has been a member of the Board for many years. He is also interim Deputy Chief Executive of the Cheshire & Warrington Local Enterprise Partnership. He is Director of Andy Farrall Limited.
Andy was formally Executive Director: Economic Growth, Regeneration and Environment at Warrington Borough Council. Before Warrington, he was Executive Director: Development and Regeneration at Chester City Council.
Andy was Associate Director: Planning & Urban Design at Tibbalds-Monro, London based architects, planners & urban designers, where he undertook commissions for both private and public sector clients across the UK. Before that he worked in Hull and South Wales.
He was chair of the English Historic Towns Form, chair of the North West and North Wales Branch of the Royal Town Planning Institute, Hon Sec of the Urban Design Group and was a Board member of Culture North West.
He has a Masters is Leadership and Management from Lancaster Business School and a BA in Urban & Regional Planning. He is a member of the Royal Town Planning Institute.