Chester Against Business Crime
Chester Against Business Crime (CABC) is an award-winning partnership between the local business community, the local authority and Cheshire Police, operating within Chester City management and Chester Growth Partnership.
It has Data Protection registration (Z8875954), and professional indemnity insurance cover. Its function is to work with its partners to combat all aspects of crime and anti-social behaviour in Chester that would impact on the business community.
Chester is a very safe place to live, work and visit; this in no small way is due to the lose workings Cheshire Police fosters with CABC and all of their key partners in the City. CABC has over 200 members in the City Centre, all working together to keep Chester safe. This will encourage investment and enable businesses to propser, thus attracting more visitors and footfall to our beautiful City.
CABC provides a range of services:
A 24 hour digital radio network where businesses are in direct contact with the Council CCTV Control – and Beat Police who all carry the city link radio.
An exclusion scheme for persistent offenders(Banned from one, Banned from all)
Member access to a secure intranet – a Database and Intranet for Safer Communities (DISC)
Police and private sector photographs of active offenders
Weekly intelligence meetings and photo updates
Access to the national criminal intelligence system (NBIS)
Two-way sharing of intelligence with nearby towns and cities
Training and advice
Has the National Association of Business Crime Partnerships Safer Business Award (with distinction)
For members to gain access to the secure intranet send your email address to chesterabc@btinternet.com
Project Contact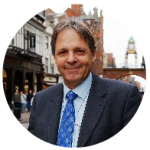 Bob Lelliott
Business Crime Manager
0300 999 1111
Robert.Lelliott@cheshirewestandchester.gov.uk